Profile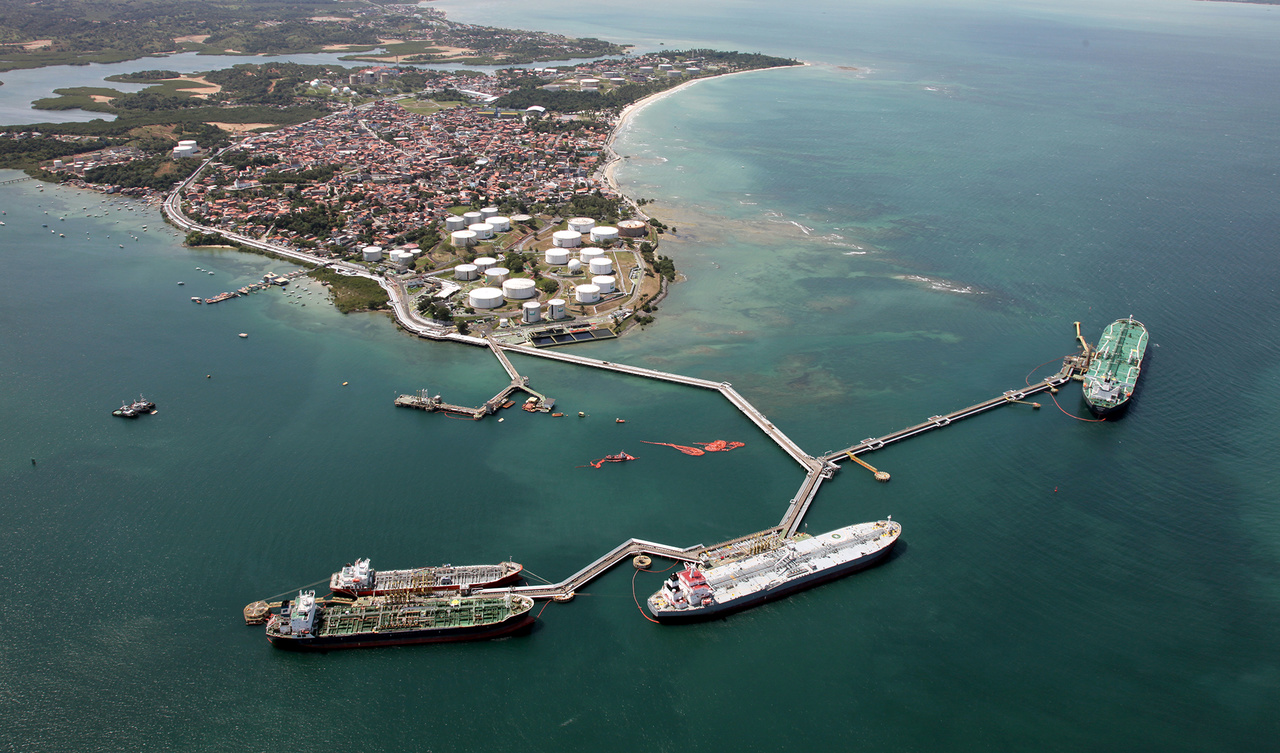 With more than 14 thousand kilometers of oil and gas pipelines, 47 terminals and 56 tankers, Transpetro has the challenge of taking the fuel that drives the country's economy to the more different points of Brazil. Their operations also supply industries, power plants and refineries.
As a wholly owned subsidiary of Petrobras, Tranpetro links the areas of production, refining and distribution of the Petrobras System and provides service to several distributors and to the petrochemical industry. Therefore, Transpetro has a nationwide presence, with facilities in 19 of the 27 Brazilian States.
Transpetro was created in June 12, 1998, and today, it is structured in the following business areas: Pipelines and Terminals; Maritime transport and Natural Gas. Abroad, Transpetro acts through the subsidiary Transpetro International BV (TI BV) and cooperates with Petrobras in implementing international projects.
Our work
Transpetro stores and transports oil and oil by-products, biofuels and natural gas to the farthest locations of Brazil. Billions of liters of fuel flow annually through a network of 7.655 km of oil pipelines, 7.155 mil km of gas pipelines, 20 inland terminals, 27 waterway terminals and a fleet with tanker ships.
Transpetro moves the energy that is indispensable to Brazil's development. Also in the international market, works through Transpetro International BV (TI BV) in the transport and storage of fuels.
Numbers
* Information for the year 2015
Consolidated operating revenue
R$ 9,549 billion
Net profit
R$ 1,033 billion
Shareholders' equity
R$ 5,305 billion
Cargo moved
Maritime Transport: 66,3 million metric tons of oil, byproducts and ethanol/year
Terminals and Oil Pipelines: 620 million m³ of oil, byproducts and ethanol/year
Gas Pipelines: 74,8 million m³ of gas/day
Storage capacity
Terminals: 10,7 million m³
Gas processing capacity
19,7 million m³/day
Pipelines & Terminals
* Information 2016 (jun)
7.655 km of oil pipelines
7.155 km of gas pipelines
Total pipelines operated: 14.810 km
20 onshore terminals
27 waterway terminals, including 3 regasification terminal Liquefied Natural Gas (LNG): Pecém, TRBA and Guanabara Bay
Maritime Transport
* Information 2016 (jun)
Fleet with 56 ships