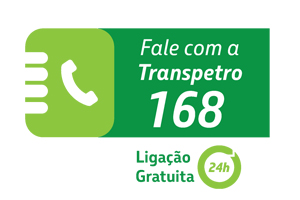 In the event of emergencies, questions, complaints and problems in the vicinity of the units and the pipeline easement strips of Transpetro, dial 168. WhatsApp number (21) 999920-168 is also available.
The 168 number service is free and available 24/7.
For the purpose of responding as promptly as possible and with maximum efficiency to emergency situations Transpetro relies on Emergency Response Centers (CRE), facilities at the company's operational units equipped with material and human resources. Currently there are 51 CREs and 17 advanced units spread along the pipeline easements throughout the entire country.
These units have available equipment and personnel trained in the operation of various existing resources such as recovery vessels, containment barriers and absorbers, as well as firefighting equipment.
However, it is not only in emergency situations that the CRE teams are ready to operate. Various preventive activities are continuously being developed, such as maintenance planning, team training and the pursuit of excellence in emergency response.
Transpetro relies on your help. Keep an eye on the pipelines! Immediately call Transpetro at 168 or WhatsApp (21) 999920-168 if you see:
- Suspicious activities in the vicinity of Transpetro.
- Presence of vehicles and people with hoses and other equipment.
- Strong fuel smell. Move away from the area and contact us immediately.
- Fuel trucks in the vicinity of Transpetro.
- Embankment collapse, erosion due to rain, large fallen trees, or any other emergency situation resulting from acts of nature.
For emergencies, authorizations, questions and complaints, contact Transpetro at 168 or WhatsApp (21) 999920-168. We are ready to check on the situation and to respond to your request. You can count on Transpetro.